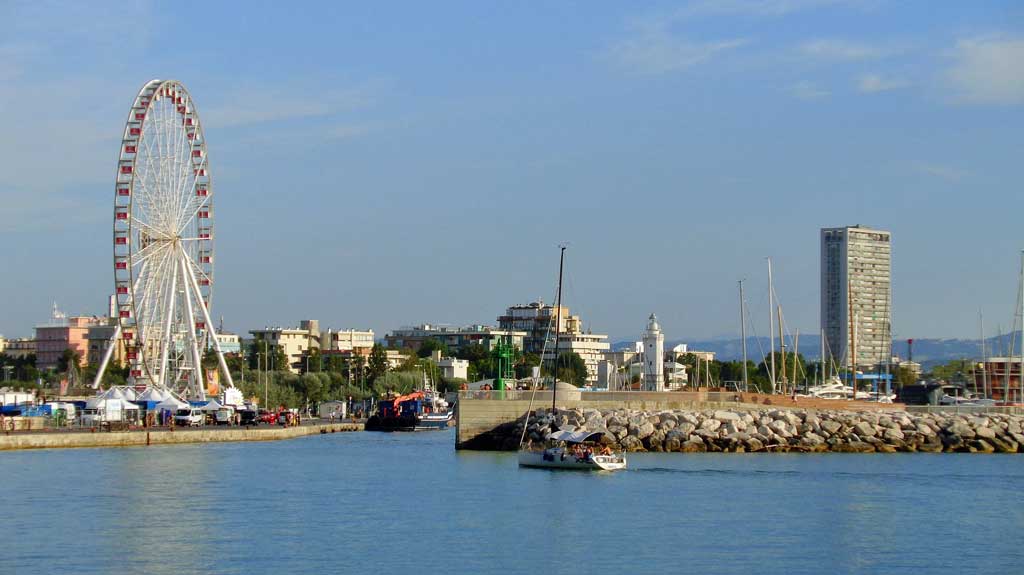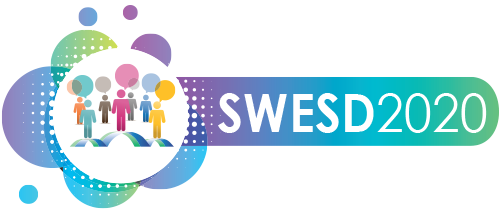 Världskonferensen om social utveckling och utbildningar i socialt arbete SWESD 2020 kommer att hållas i Rimini, Italien, 28 juni-1 juli 8-11 november 2020
Inställd
Efter att ha skjutit fram konferensen beslöt man slutligen av ställa in den helt på grund av den rådande Covid-19 pandemin. Arrangörerna skriver:
Message for participants of Rimini Conference
The SWESD2020 Organising Committee, together with its main partners, The International Association of Schools of Social Work and the International Council on Social Welfare, announces the cancellation of the SWESD2020 Conference to be held in Rimini, Italy.
The Organising Partners and hosts have been closely monitoring the COVID-19 global pandemic. As this global crisis continues to unfold, it is vitally important that we do everything we can to keep everyone safe and slow the spread of the virus. In March 2020, after analyzing the global impact of the COVID-19 pandemic and following the recommendations of the World Health Organization (WHO) and health authorities in Italy, we made the forced decision to postpone temporary the conference to November, to protect the health and well-being of all involved.
Once again, we have had to reassess the global situation and have concluded that we must cancel the November conference. This forced and necessary decision has been extremely difficult, a result of wide consultation and discussion. We have reviewed several alternative options and determined that further postponement is not viable. Also, general restrictions on domestic and international travel and the need for social distancing and isolation all contributed to a forced and necessary decision. It is critical that we consider the health and safety of all, do not put anyone at further risk or contribute in anyway to the further spread of the virus.
This was a difficult but absolute necessary decision. Our first priority will always be the health and safety of all involved.
IASSW, ICSW & Local Organising Committee SWESD 2020
swesd2020.org om beslutet
Viktiga datum – Uppdaterad:
CALL FOR ABSTRACT, June 2019
SCIENTIFIC PROGRAMME, September 2019
REGISTRATION ONLINE, October 2019
HOTEL BOOKING, October 2019
DEADLINE FOR ABSTRACTS SUBMISSION, 15th December 2019
ACCEPTANCE OF ABSTRACTS, 1st February 2020
EARLY REGISTRATION deadline, 9th March 2020 May 4th, 2020 August 31st, 2020
LATE REGISTRATION deadline, 6th April 2020 May 31st, 2020 September 30th, 2020
FINAL PROGRAMME, May 2020 October 2020
SWESD CONFERENCE -> JUNE 28th – JULY 1st , 2020 November 8th-11th, 2020
Publicerade nyheter
Arrangörerna för SWESD-konferensen i Rimini har, som framgår nedan, beslutat att skjuta fram konferensen till 8-11 november 2020. Mer information ...


Organisationskommittén för konferensen i Rimini har gått ut med följande information som bekräftar att i dagsläget finns ingen avrådan från ...

Det finns möjlighet att fundera lite till innan man anmäler sig till konferensen SWESD 2020 i Rimini. Nya slutdatum är: ...

Läs mer på konferensens egen sajt www.swesd2020.org
och deras Facebooksida Rimini 2020